Submitted by Marshall Walker on
Excitement for the upcoming iPhone 5S has been lackluster when compared to the hype surrounding the iPhone 5, however, this doesn't mean Apple won't sell tons of iPhones this year. 2013 could be the year of "budget" IOS products, which would help Apple compete in the mid-tear market currently being dominated by Android devices. The iPad rumor mill suggests that Apple will release a more affordable iPad mini in 2013, followed by the iPad mini 2 with Retina display in 2014. Apple is also allegedly working on a "mid-tier" iPhone to release alongside its next-generation handset in the fall.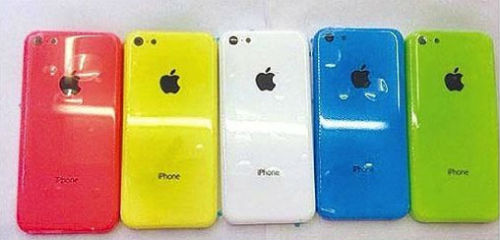 AllThingsD John Paczkowski's has confirmed Jefferies analyst Peter Misek's report that Apple has began production of its next-generation iPhone for a fall launch. However, Misek also claims that Apple is splitting production of 25 million to 30 million units between the iPhone 5S and its planned budget handset. Misek doesn't think Apple will be competitive in the low-tier market, so he is predicting that the company is aiming for the middle, where both Paczkowski and Misek believe there is plenty of room for growth.
As for the iPhone 5S, the DigiTimes previously reported that "poor yields of fingerprint-recognition chips and LCD driver ICs will likely force Apple to reduce first-quarter shipments" of its next-generation iPhone. Production issues have also been cited for the delay of the iPad mini 2 with Retina display.
Apple is purportedly working on a possible sapphire crystal Home button with fingerprint scanning technology for the iPhone 5S. According to DigiTimes' source, production of the fingerprint-recognition technology and LCD driver chips should have started at the end of June, but production issues forced it to begin later in July. These production issues could affect the initial supply of Apple's new handset when it is released in the fall.
Other rumored specs include a 13MP camera for the iPhone 5S, and an iPod touch-like array of colors for the budget iPhone.