Submitted by Chad Shmukler on
There was some information drifting around last week which suggested that Apple had muffed and mentioned the existence of video out cables with an iPod connector at one end which were iPhone compatible. At the time, it wasn't all that exciting. After all, just because a particular cable is compatible with the iPhone from a hardware perspective doesn't mean that in the long run it is actually of any use.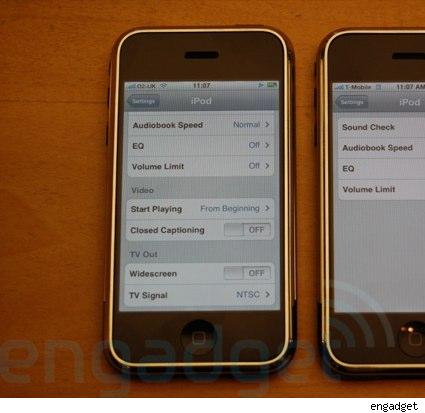 In any event, it does seem that such a cable will be of use. We're not sure just how exciting this development is either, but it's definitely worth a mention. Okay, it's exciting enough - on with it.
As previously reported, the iPhones used in today's demonstration at Apple's London media event were running iPhone firmware version 1.1.1. Later, photos of the 1.1.1 running iPhones, released by Engadget revealed the clear presence of TV out settings for the iPhone, including widescreen on/off and the selection of TV signal type (NTSC, etc).
Although you'll need iPhone compatible video out cables to utilize this feature, expect to see them available soon as Apple will want everyone to be able to take advantage of the new features available in the coming firmware upgrade.