Submitted by Marshall Walker on
Kingdom Rush: Frontiers version 1.2 is now available. The update brings the Rising Tides campaign, which includes three new levels, six new enemies, a new boss called Leviathan, five new achievements and new Easter eggs. The update is free for users who already own the game. Others can download it now from the App Store for $2.99. Version 1.2 also adds two new heroes Kutsao and Karkinos, who can be unlocked as in-app purchases for $4.99.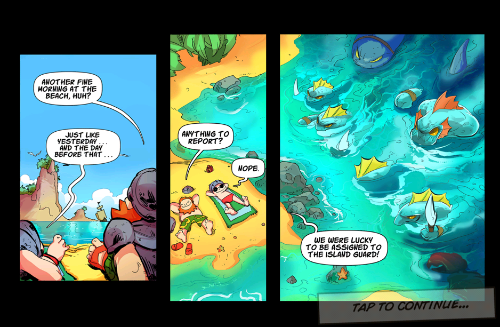 In Rising Tides, you must take your army to investigate the mysterious disappearances of ships and people in the waters near Port Tortuga. You will have to defeat an army of evil sea creatures to advance to the final stage to challenge the boss Leviathan. Your army is aided by bomb dropping parrots, and new "Boatswain" guards along the way.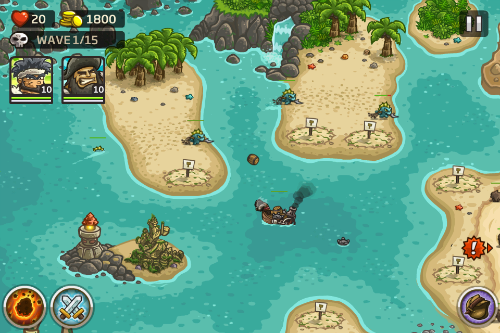 The new levels are not easy, so hopefully you've been saving your diamonds to buy some extra weapons. There are also now 90 stars instead of the original 75. This means you will have to beat all three new levels plus the new Heroic Challenges and Iron Challenges to really complete the game.
Kingdom Rush: Rising Tides
was really worth the wait, and hopefully this is not the last planned update from Ironhide.