Submitted by Anders Batten on
Google has rolled out the same new features to the iOS version of its Google+ app that Android users have been enjoying for a few days now. Google+ version 4.5 now allows users to access their photos and videos stored on Google Drive, and Messenger has been replaced with Hangouts. Google Apps for Business features are now supported, and the ability to start a Hangout with someone directly from that person's profile has also been added to the app.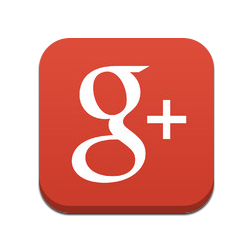 Google+ is Google's Facebook-like service which allows people to connect and share with other Google+ users. Google Drive is Google's cloud-based storage service where users can store documents, photos and images. Both are available as free iOS apps in the Apple App Store.
Google+ supports the iPhone, iPod touch, and iPad, and requires iOS 6 or higher. Google Drive also supports all iOS devices, and only requires iOS 5 or higher.