Submitted by Sammy Snyder on
Luke Wood, president and COO of Beats Electronics, LLC told TNW that Beats Music will launch "within the next few months." The new music streaming service will be available on the Web and on iOS and Android devices.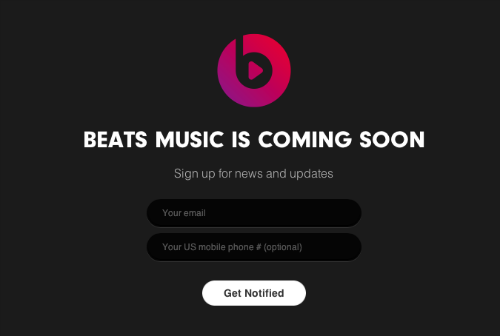 Wood said Beats Music would be different than current music streaming apps such as Spotify because it is going to "focus really heavily on playlists."
"We're talking about real depth of personalization and knowing who I am, who you are, what we're listening to, what we like, what we've listened to before and then offering up music that is highly relevant to our taste profile," Wood explained.
The music streaming market is quickly becoming a crowded space. Apple recently launched its own iTunes Radio to compete with Pandora, and Google is preparing to launch its music app for iOS devices later this month. But Wood isn't worried, telling TNW that he has spent "a lot of time as a record label executive thinking about the licensing, business models and deals that are necessary for a successful music streaming service."