Submitted by Marshall Walker on
Shazam has updated its iOS app to version 7.7.0. The update adds the ability to identify and play any track inside the app using Rdio. Previously users could play any song recognized by the Shazam app, but the feature required opening the Rdio music player separately.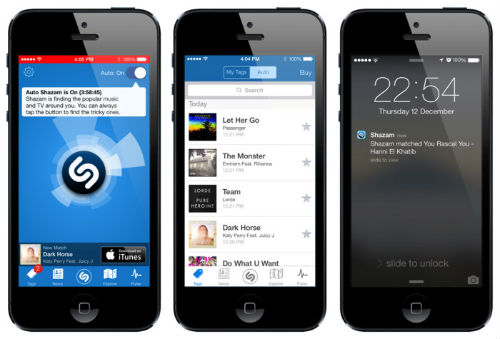 You will still need to have the Rdio app installed on your device and an active account for full track playback to work, but now there is no reason to switch apps every time you want to hear a full song. Rdio is free to download from the App Store. It requires iOS 6.0 or later.
The Shazam app is also free to download on the Apple App Store.
Soon all devices running iOS will come with Shazam's song recognition software baked into Siri. Apple plans to add the track identification feature to help boost song downloads from iTunes. Users with iOS 8 installed on their device, will be able to ask Siri, "What song is playing," and the voice assistant will identify any tracks playing in the background.