Submitted by Sammy Snyder on
Apple is now offering an unlocked and SIM-free iPhone 5s model through its online store. The GSM handset is available in all iPhone 5s colors (space gray/gold/silver) and at 16GB, 32GB and 64GB storage capacities.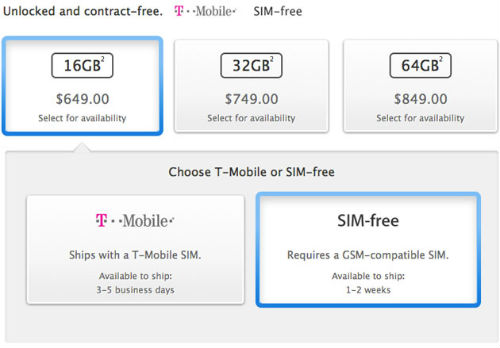 You can nab the 16GB version at the unsubsidized price of $649, the 32GB model for $749, and the 64GB model at $849. There is also a T-Mobile version which ships with a T-Mobile SIM card. The T-Mobile model is shipping in 3-5 business days, and the other models are shipping in 1-2 weeks.
The unlocked iPhone 5s still requires a GSM-compatible SIM to work, meaning you will still be stuck with T-Mobile or AT&T in the U.S..