Submitted by Frank Macey on
Apple continues to improve the iOS App Store to help users discover new apps and find what they want. With so many options available, searching on the App Store can be difficult business. In the past, one typo or misspelling and the wrong results or none at all would be returned.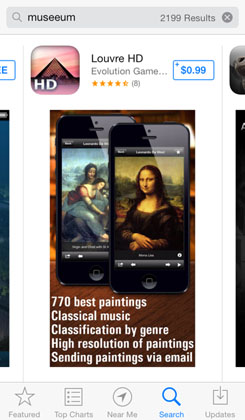 Now thanks to algorithm improvements, a misplaced letter or incorrectly placed space doesn't mean the end of a useful search. The App Store now recognizes common typos and misspelled words, compensating for mistakes and returning improved results. According to TechCrunch the changes went into effect a few weeks ago, checking spelling automatically.
The move could help some developers with hard to spell app titles achieve more downloads. Multiple word titles separated by spaces or strung together are also easier to find thanks to the search improvements. While this is a welcome change to the App Store search function, in reality misspellings represent an incredibly small percentage of total app searches.
App search optimization company SearchMan discovered mixed results with Apple's changes to the iOS App Store search engine. While some typo results were improved, others continued to deliver few app results. The firm also discovered a 2,200 result cap imposed by Apple on misspelled word searches.
With over one million apps in the iOS App Store, finding the best software can be daunting. Apple has already improved its top app charts to help users discover new apps. No doubt that more tweaks and improvements to the App Store experience are in development, as Apple works to optimize app searching and discovery.