How can I turn on the iPhone camera grid?
Apple made some major changes to the stock Camera app in iOS 7. Photographers who are used to having the composition grid overlay switched on might be wondering, where are the controls? The toggle to switch the grid on and off has been moved to a new location under Settings.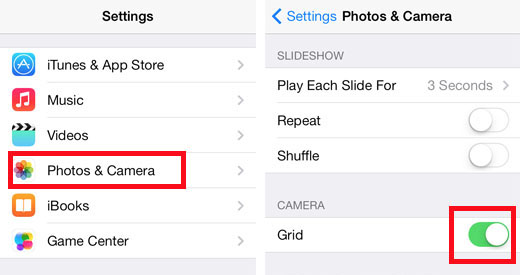 To turn the iPhone Camera grid on or off navigate to Settings -> Photos & Camera -> CAMERA -> Grid -> ON (green toggle).
Those running earlier versions of iOS can find the grid toggle right in the Camera app. From the live preview screen tap the Options button. From there, toggle Grid ON or OFF.
See how the
iPhone camera grid can improve your photos
.