Submitted by Frank Macey on
Another day, another firmware update. With the release of iOS 6.1.6 to patch the SSL security flaw, iH8sn0w and Winocm have updated the p0sixspwn Cydia package accordingly. Now those looking to untether a jailbroken iPhone 3GS or iPod touch 4G running iOS 6.1.6 can grab the latest version of p0sixspwn.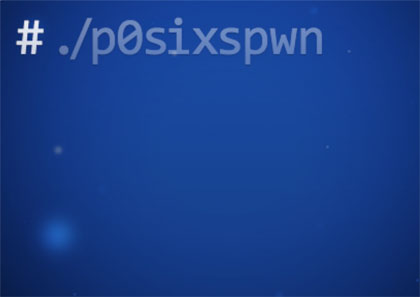 Updating to iOS 6.1.6 is a good idea for those on earlier versions of iOS 6. The data security flaw identified as CVE-2014-1266 is a vulnerability in SSL that makes it possible for an attacker to capture or modify data. Those with devices that are already jailbroken can install SSLPatch directly from Cydia to fix the problem.
When it comes to jailbreaking an iOS 6.1.6 device, the first step is to jailbreak tethered. Once complete, p0sixspwn is installed from Cydia to untether the jailbreak. To find out more about jailbreaking with redsn0w click here. Jailbreaking the iPhone 3GS or iPod touch 4G can also be achieved using sn0wbreeze.
Once your device is jailbroken, find out how to purchase and install Cydia tweaks with this guide. Navigate to Sections -> System -> p0sixspwn or use the Search function to find the package. Install p0sixspwn to untether the jailbreak. After the package is installed, the iPhone will no longer need to be plugged into a computer when booting to a jailbroken state.
The evad3rs , who released evasi0n 7 to jailbreak iOS 7 devices
were not thrilled with the release of p0sixspwn
. Apparently, iH8sn0w and Winocm used a highly valuable root exploit that could have been used to jailbreak future iOS versions. With the iOS 7 adoption rate over 80 percent, very few users are in a position to take advantage of the iOS 6.1.3 – 6.1.6 untethered jailbreak. Apple will almost definitely close the exploit now that it has been revealed in p0sixspwn.