Submitted by Fred Straker on
Looking for a way to recover deleted photos on the iPhone? The scenario can be grim when important images are deleted before being backed up or imported to iPhoto. Unfortunately, iOS does not have a trash can or recycling bin that stores deleted files.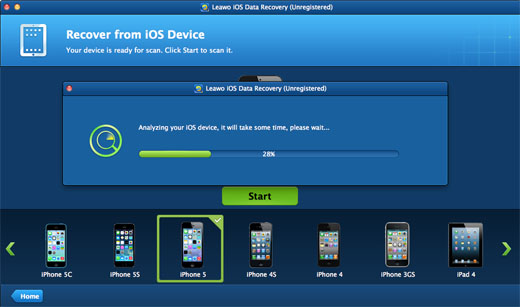 This means that when pictures are deleted in the Photos app or elsewhere they are immediately removed from the iPhone. So is there any hope for recovery? Luckily there are several software packages that can be used to recover deleted images on iOS hardware. Leawo iOS Data Recovery is one example, which can be installed on Mac or Windows computers for $59.95.
None of the iOS data recovery software is free, however they usually offer a free trial. The packages will restore files directly from an iOS device, an iTunes backup, or even from an iCloud backup file depending on the product that is installed.
Run the free trial first, to preview what photos are available for recovery. In some cases, deleted files cannot be recovered, because the data has been overwritten by other applications or the iOS system. If the photos you are looking to restore appear after the iPhone scan is complete, you might consider purchasing the software. Trial versions will not actually recover any files.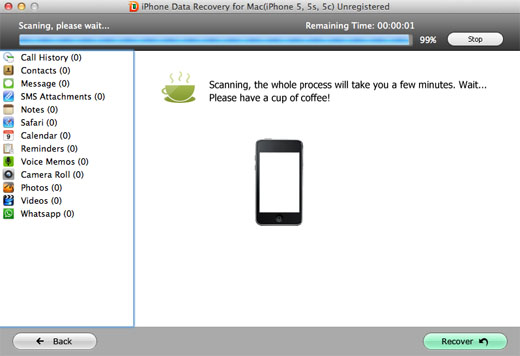 Tenorshare iPhone Data Recovery
, like Leawo and other products, is capable of recovering much more than just lost photos. Deleted messages, attachments, voice memos and the like can all be previewed by the trial version and undeleted by the paid version. Tenorshare's product retails for $69.95 on Windows and $79.95 on Mac.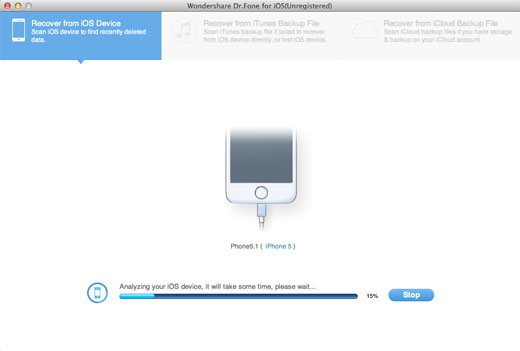 Another product dubbed Wondershare Dr. Fone for iOS is available on Windows for $69.95, with the Mac version going for $99.95. The software from Wondershare includes the ability to restore files from an iCloud backup in addition to restoring files from iTunes backups and undeleting iOS files directly on an iPhone.
Ultimately, there's no guarantee that any of these software packages, or any others that are available can successfully undelete lost photos on your iOS device. The only way to ensure that important images aren't lost is to backup your mobile device, then back it up again. Multiple copies of irreplaceable photos should be stored in several locations, and backed up with iCloud or with a comparable data storage service. If disaster strikes or mistakes are made, it costs nothing to use a data recovery package to scan the iOS device to see if the photos still exist.