Submitted by Fred Straker on
Concerned about privacy when using popular apps like Instagram? One news story after another highlighting data breaches and undisclosed app activity has some iPhone owners on edge. The fact that Facebook owns Instagram hasn't exactly made users of the most popular photo sharing platform more comfortable, considering the company's dependence on advertising for revenue. Despite privacy controls on iOS devices, sharing the Camera Roll with apps is easy, but who knows what apps actually do with access to your entire Photo Library?
Aside from deleting your Instagram account entirely, there are steps you can take to protect your data from being exploited by advertisers. Improving Instagram privacy requires checking a few settings and changing what data iPhone owners allow Instagram to access.
Location, location, location
While it's not clear if Instagram is scraping iPhone location data, this information can help advertisers target ads based on where users take photos or travel day-to-day. Both the Instagram app itself is capable of tracking location, and the iPhone automatically adds location data (geotagging) to every photo taken in the Camera app.
To tell Instagram not to automatically use your location:
Navigate to Settings -> Instagram
Tap Location and choose Never
Instagram can also read the location of photos on the Camera Roll. To avoid putting location data in photos, turn off geotagging in the iPhone Camera: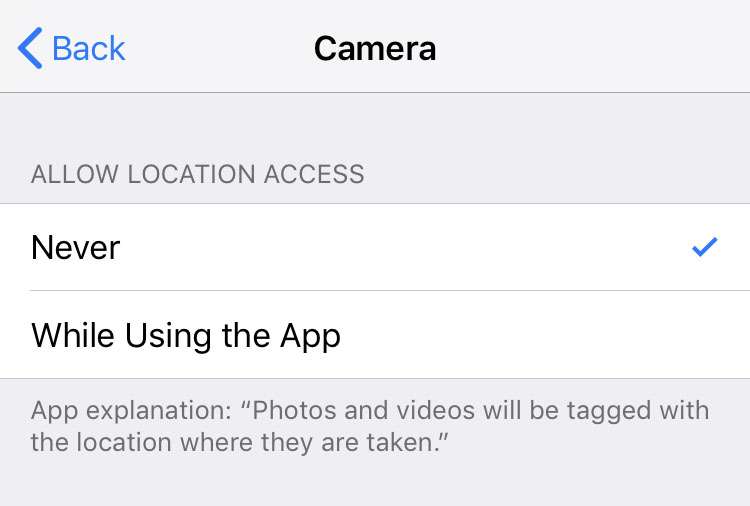 Navigate to Settings -> Privacy -> Location Services
Tap Camera and choose Never
Photo library access
iPhone users need to grant access to every photograph stored on the iPhone, right? Wrong. Instagram doesn't need access to the Photo Library on a device to share photos. To prevent an app or service from scraping or analyzing the content of your photos, deny access to the entire Photo Library:
Navigate to Settings -> Instagram
Tap Photos and choose Never
Instead, to post directly to Instagram select the image you wish to share, then use the share sheet (sharing menu) to deliver just one individual image to the app: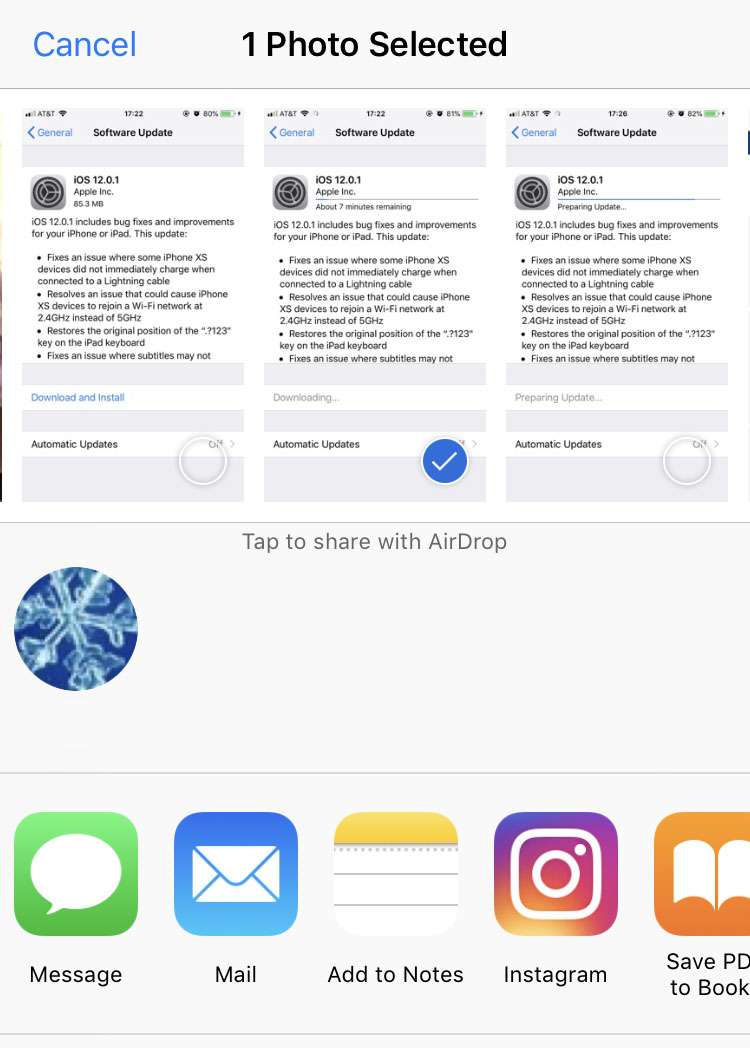 Open the Photos app and choose a photo to share
Tap the share icon
Choose Instagram to send the photo to Instagram
Activity status
Did you know that other Instagram users can see the last time you logged in, and what you've been up to? This may not bother some users, but if you're interested in hiding this from others, there's a way to keep it private. Here's how to stop sharing your Instagram activity status: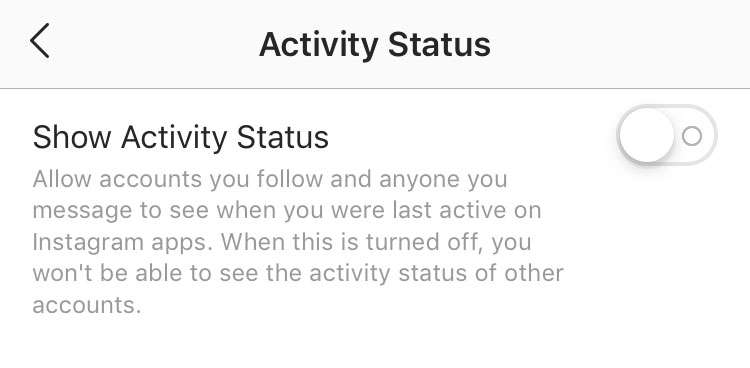 Open the Instagram app
Tap the Profile button in the lower right corner
Touch the sandwich menu to the right of your Instagram name
Navigate to Settings
Under Privacy and Security choose Activity Status
Toggle Activity Status OFF
Limit ad tracking
One of the things that ties all of these targeted advertisement systems together is Ad Tracking. The iPhone has a toggle which prevents many of these behind-the-scenes tracking activities from taking place. Instagram, Facebook, or other apps can't easily link data from other places when tracking is turned off: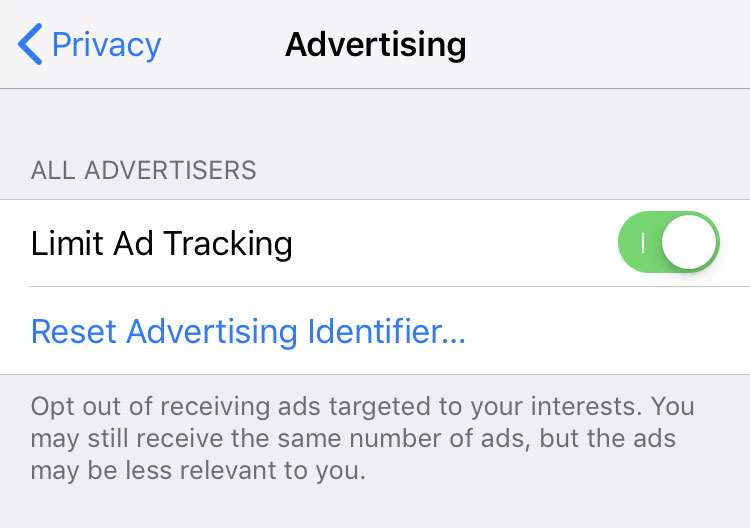 Navigate to Settings -> Privacy -> Advertising
Toggle Limit Ad Tracking ON
Search history
Finally, you can delete your Search History on Instagram. While not as intrusive as the other privacy issues facing Instagram users, the option to remove individual Search History is a welcome one. Search history must be deleted manually, as new searches will add to the list.
Some of these tips are thanks to the developers of Halide Camera on the App Store, who have built privacy into Halide from the beginning.