Submitted by Frank Macey on
The original Auxo is a must-have jailbreak tweak for iOS 6. Besides improving app switcher functionality, Auxo brought a fresh design to the firmware that took advantage of the larger iPhone 5 display. Apple has since integrated similar app cards into iOS 7, showing a thumbnail of each app screen when switching apps.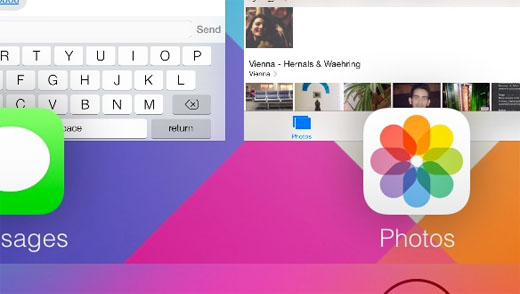 Now designer Sentry is working on a sequel for iOS 7 appropriately named Auxo 2. The tweak is currently in development and should be released later this month. When it comes to Auxo 2 functionality, Sentry released screenshots and the Vine videos below to keep jailbreak fans on the edge of their seats.
Auxo included quick access to system toggles in the app switcher, which have largely been replaced by the iOS 7 Control Center. From the looks of it, Auxo 2 will not be shy about modifying the look and feel of some Control Center components in conjunction with the app switcher.
While it's not clear what customizations will be possible with Auxo 2, there are definitely some interesting features in store. The original Auxo was available on Cydia for $1.99. Time will tell if Auxo upgraders will get the new version for free. Sentry is collaborating with
QusicS
, who is coding the iOS 7 tweak. Stay tuned for more news on Auxo 2 and look for its release on Cydia in the coming weeks.