Submitted by Marshall Walker on
Accessory maker iCarbons has teamed up with the evad3rs to release a limited edition skin for iOS devices. You can choose your own custom color combination for the iPhone 4, 4S, 5 and 5s. A back skin retails for $12.95 and a full skin (back, front and sides) will set you back $24.95. Each skin features the official evad3rs logo.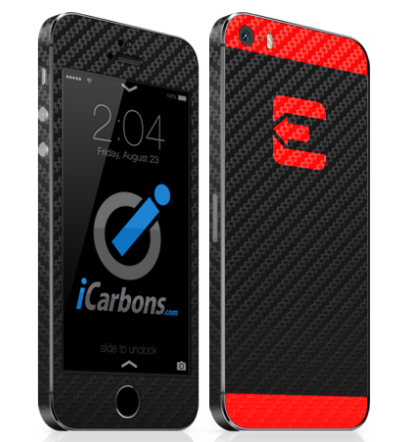 The limited edition skin is also available for the iPad 2 or later. The official evad3rs iPad skin comes in various colors such as black, red, and purple, or in wood and brushed aluminum finishes. The iPad skin starts at $29.95 for the 9-inch variety, and $24.95 for the iPad mini version.
All the skins are made from a high-end PVC film, and iCarbons promises that they are easy to install without any bubbling. iCarbons' skins also feature a special adhesive technology for a residue free removal. You can order your evad3rs iPhone or iPad skin directly from iCarbons.com.
The evad3rs are the group of developers who released the evasi0n7 tool that jailbreaks all iOS 7 devices. You can follow them @evad3rs or visit their official website at evasi0n.com.