Submitted by Bob Bhatnagar on
After the release of evasi0n and a barrage of controversy from the jailbreak community, the evad3rs posted an open letter stating that piracy was unacceptable. The jailbreak developers have followed up with a second letter, to address more outstanding concerns and clarify questions surrounding evasi0n and the Chinese app store TaiG.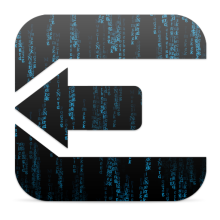 While TaiG has been completely removed from the current version of evasi0n, the second letter from the evad3rs elaborates on how the deal went south. The main points of the explanation revolve around privacy concerns and the initial inclusion of TaiG in evasi0n and its automatic installation on devices using Chinese.
The key take-home points of the letter are the following:
- TaiG transmitted data similar to what Cydia transmits. Unique device identifiers were transmitted in encrypted form similar to how Cydia uses SSL to protect the privacy of its users. TaiG did not transmit any private user data from the devices at all.
- While we at first did not believe TaiG purposefully violated our [piracy] agreement, the depth of the transgression against the software developers and the jailbreak community cannot be overlooked... We terminated our relationship with them.
- We have received no monies from any group, including TaiG... Our donations are being given to Public Knowledge, Electronic Frontier Foundation and Foundation for a Free Information Infrastructure to help protect jailbreaking as your legal right.
Finally, the evad3rs acknowledge there are problems with the evasi0n jailbreak that need to be fixed. Although the team is taking some time off for the holidays, they will continue to work on resolving these issues. For more details, read the second letter from the evad3rs here. With the TaiG episode now in the rear view mirror, stay tuned for more updates to evasi0n in the near future.