Submitted by Marshall Walker on
Accessory maker iCarbons has teamed up with the evad3rs to release a limited edition skin for iOS devices. You can choose your own custom color combination for the iPhone 4, 4S, 5 and 5s. A back skin retails for $12.95 and a full skin (back, front and sides) will set you back $24.95. Each skin features the official evad3rs logo.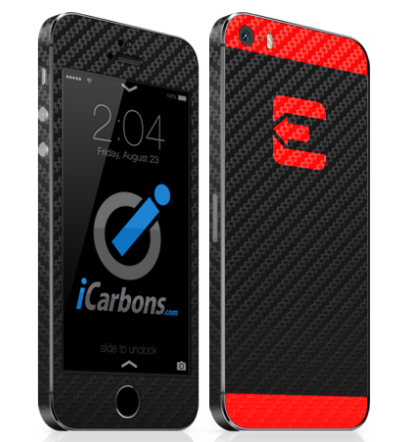 The limited edition skin is also available for the iPad 2 or later. The official evad3rs iPad skin comes in various colors such as black, red, and purple, or in wood and brushed aluminum finishes. The iPad skin starts at $29.95 for the 9-inch variety, and $24.95 for the iPad mini version.