Submitted by Sammy Snyder on
Facebook is determined to make its iOS app even more useless by forcing users to download its standalone Messenger app. According to various sources, the company plans to remove the ability for users to send and receive messages directly from the main Facebook app.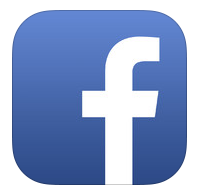 Facebook has already begun sending notifications about the change to some users in Europe. These users will have around two weeks before Facebook rips the messaging tab from their apps. This will either force people to download Facebook Messenger, or cause them to only contact their friends through Facebook's mobile website. Facebook eventually plans to implement this system worldwide.
It has been well documented that Facebook has been loosing its younger audience to rival messaging apps such as WeChat, Kik and Snapchat. Facebook even went as far to buy the popular messaging service WhatsApp for $19 billion to stem the tide. However, it is unknown if forcing its remaining users to change by blowing up their current chat interface is a good idea. Not to mention, how many separate Facebook apps do people really want to have installed on their mobile device?
On the upside, at least Facebook mobile users will be rid of the horrid chat heads the company rolled out last year.