How can I disable Safari swipe gestures in iOS 7?
iOS 7 brings several new features to Mobile Safari. One of the interface changes makes it possible to move forward or back through the history using gestures. A left or right swipe will navigate in this way when browsing web pages in Safari.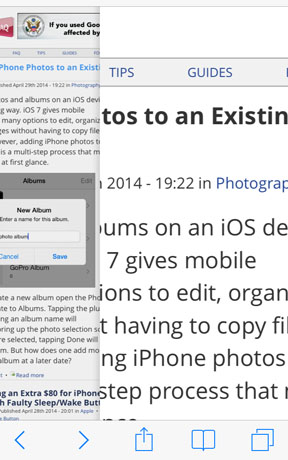 Some iOS 7 users would prefer to turn off the back swipe in Safari. Currently, there are no Settings options to disable the feature.
For now, Safari users will have to be aware of the gesture and only swipe left or right when intended. A swipe from left to right is the same as using the using the back button, while a swipe from right to left moves forward through the history.