How do I scan a credit card in Safari in iOS 8?
iOS 8 allows you to scan credit cards when you need to enter credit card information while browsing in Safari. Instead of typing in your credit card number, which can be a tedious task on the iPhone, Safari will recognize that it is a credit card field and offer a "Scan Credit Card" option.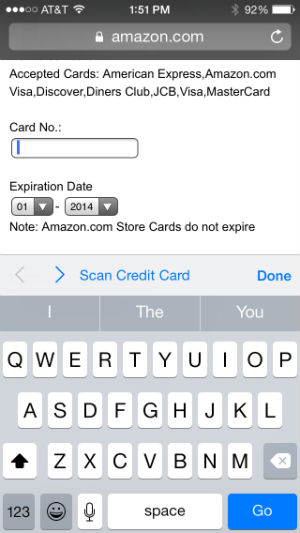 Tap that and a camera screen will come up with a rectangular outline. Line up your credit card in the box, hold till it focuses and you see your credit card number appear on the screen, which means it has captured the number.
Now your card number appears in the field and you can continue. It only picks up the number, not the expiration date, and it appears to only work with cards that have raised numbers (which most, but not all, do).