At this stage of the game it is all but certain that the standard iPhone 6 will have a larger, 4.7" display and there will be a larger, phablet-size model with a display somewhere in the 5.5" - 5.7" display. Morgan Stanley analyst Katy Huberty believes that the larger displays could translate to a 30 percent increase in sales.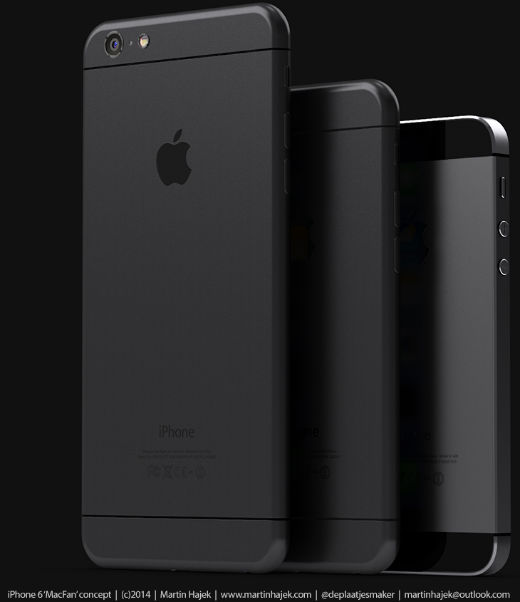 In a note to investors released Wednesday morning and provided to AppleInsider, Huberty said that up to 15 million more iPhones may be sold due to the larger displays. She bases her analysis on a survey of smartphone buyers that asked whether people would choose an iPhone over competing smartphones if it had a
larger display. 47 percent said they would, which also, according to Huberty, suggests that Apple could end up drawing customers away from rival Samsung.
Additionally, Huberty believes that the iPhone 6's larger model could prompt carriers to offer promotions designed to attract customers who are looking to switch providers, which could be bad for struggling Sprint but good for T-Mobile. She also thinks that as much as 80 percent of iPhone 6 sales will be to existing iPhone owners, noting that "current iPhone owners value the software, brand, ability to synchronize to other Apple devices, and the App Store's quality and size more than the average user, which drives Apple's high loyalty rating." She added that the most important factors to smartphone buyers are battery life, operating system and price, though price was of a lower significance to iPhone owners.
Huberty's optimism over the next generation iPhone prompted Morgan Stanley to raise its price target on Apple shares from $630 to $690. Most analysts lean toward a September launch date for the standard size iPhone 6 and a later date, most likely around the holidays, for the larger model.