Starting with the iPhone 4s, Apple's last few iPhone launches have occurred in the fall. The 4s had an October 2011 release date, the 5 was released on September 21, 2012, and the 5s and 5c were released on September 20, 2013. Judging by a report from iFun.de (via MacRumors), it appears that Apple will continue the tradition this year and launch the iPhone 6 in the latter half of September.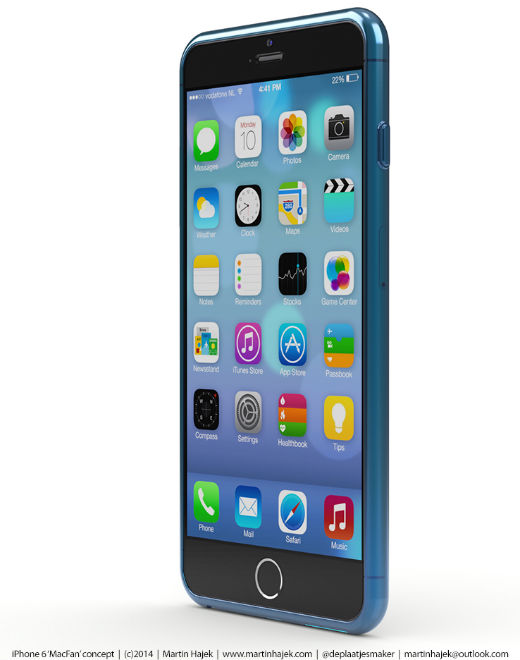 According to the report (the authors of which have "little reason to doubt the reliability of the source"), Apple will be restricting leave time for German Apple Store retail employees in September, which is what the company did last year, from September 15th to the 28th. The iPhone 5c, 5s and iOS 7 all launched during that window. The move will likely be expanded to include retail employees world-wide. Many analysts have already pointed to September as the likely launch time, but this
lends some veracity to their predictions.
The September launch will almost certainly be for the 4.7" iPhone 6 model, with the larger 5.5" model following later in the year, most likely around the holidays. The next generation iPhone will boast a more robust quad-core A8 processor, 1GB RAM, a Touch ID fingerprint sensor and a thinner body with a narrower bezel. It will also likely come with iOS 8, which should be introduced at this years' WWDC, which kicks off June 2 in San Francisco.
Previous years have also seen the launch of a new iPad model in the months following an iPhone launch. This year will likely hold true to form, with the
iPad Air 2
and next generation iPad mini with Retina display launching sometime later in the fall. The new iPads will also be upgraded to A8 processors and be equipped with Touch ID sensors. The Air 2 will likely have a camera upgrade as well. A 12.9" iPad Pro is expected to debut sometime in early 2015.