Submitted by Frank Macey on
The updates just keep coming for Real Racing 3, the top free app in over 90 countries. EA and Firemonkeys are constantly working to make this Best of 2013 mobile game even better. This time version 2.3.0 allows iOS drivers to race on the world's foremost endurance racing circuit, the Circuit des 24 Heures du Mans.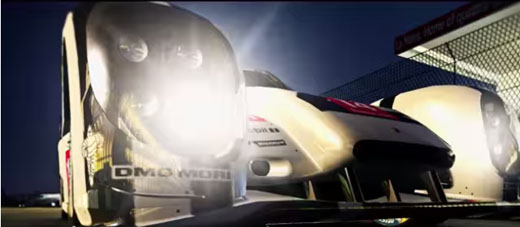 When the sun sets it's time for the headlights to come on. Besides the stunning new ambiance, players can race next generation Le Mans prototype vehicles, including the Audi R18 e-tron Quattro, Porsche 919 Hybrid and the Toyota TS040 Hybrid. In addition to a Le Mans Campaign, split-screen multiplayer makes it possible to race with up to 4 people using Bluetooth controllers.
Real Racing 3 was launched in February 2013 and has since been updated over 10 times. Real time multiplayer functionality and new cars such as Classic American muscle cars are just two of the highlights seen along the way.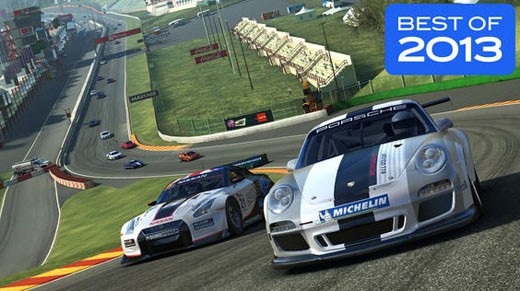 Version 2.3.0 clocks 1.29 GB and is compatible with devices running iOS 5.1.1 or later. The developers recommend keeping 1.5 GB of free space available to meet the intensive demands of high quality visuals. While the game is a free download there are many in-app purchases available. Here is the complete list of improvements directly from iTunes:
- Next Generation Le Mans Prototypes – Porsche's 919 Hybrid, Audi's R18 e-tron Quattro, Toyota's TS040 Hybrid.
- An Epic Le Mans Campaign – Pursue victory in this unique series of challenges and goals.
- Circuit des 24 Heures du Mans – Race on the world's foremost endurance racing circuit, watching the sun go down and the night set in.
- Party Play – Connect Bluetooth controllers and race with up to 4 friends in local split-screen multiplayer, perfect for the big screen!
- Porsche Time Trial Competition – Race your Porsche 919 Hybrid to win a trip to a Porsche Sport Driving School!
- Real-Time Multiplayer Improvements – Penalties for cutting corners, better results calculations, improved latency handling, and more!