Submitted by Frank Macey on
The second major update for Real Racing 3 has arrived in the App Store. This time Electronic Arts has added 6 new track layouts to simulate racing at the Dubai Autodrome. The tracks can be raced during the day or at twilight for a more dramatic effect. Of course, not only are there new stretches of asphalt to explore, there are more cars to drive.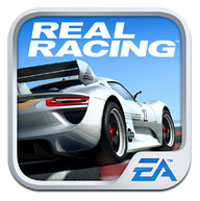 Real Racing 3 version 1.1.2 brings Lexus into the fold with two new vehicles. The Lexus IS-F and Lexus LFA are also joined by the Dodge Charger RT and the Dodge Charger SRT8. Besides new cars and tracks, EA brings over 50 new events to the table in the latest version of the iOS game.
Real Racing 3 is free to download and play, but make sure you have enough space on your iOS device. The latest version clocks over 840 MB and requires at least 1.2 GB of free space before installation to run properly. This is because "meticulously detailed" graphics of "superior quality" require more system resources, and EA has clearly set the standard for mobile racing games with RR 3. The game is currently the top free app in over 90 countries worldwide.
Requires iOS 4.3 or later. From the official iTunes update:
What's New in Version 1.1.2
Real Racing goes to the Middle East! Race around the challenging Dubai Autodrome at twilight in a brand new range of Lexus and Dodge cars.
- New Track – Dubai Autodrome: 6 track layouts with day and twilight racing
- New Manufacturer – Lexus
- New Cars - Lexus IS-F, Lexus LFA, Dodge Charger RT, Dodge Charger SRT8
- 50+ new events