Submitted by Marshall Walker on
Electronic Arts' Real Racing 3 is a great example of how advanced iOS games have the potential to be, but it's also an example of in-app purchases working very badly. Instead of charging players a one-time price to download the game, RR3 is a free download from the App Store.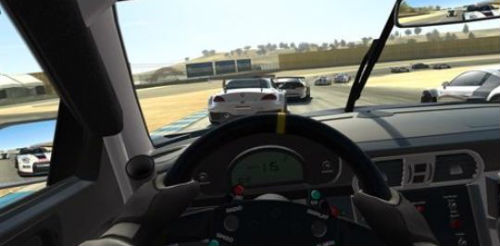 While "free" is normally a good thing, user complaints have been piling up about the in-game store in which you need to spend virtual money to do almost anything. Users must earn or buy virtual dollars with real money to service their car, change its skin, or buy new cars. There are other options, like waiting up to five minutes for an oil change, but users say this breaks up gameplay and ruins the overall experience.
Online gaming forums and the App Store Customer Review section are filling up with user complaints about being nickel-and-dimed to death by in-app purchases. Here is one example from the App Store:
"This had the potential to be an amazing game. Incredible graphics, cars, tracks, racing, game features. All ruined by the greedy Electronic Arts. It is sickening to see a company that once cared about creating quality products without ripping everyone off turned to this. The game ENCOURAGES you to stop playing it! I pay $50,000 game money for a car, and whats that, I need to WAIT a solid 10 minutes of my time to get what I just paid for. Unless of course I pay some inordinate fee for gold. I get my car and want to try out a new track? Whats that, oh I need to pay for that too. Oh cool, realistic damage. Whats that, oh I need to WAIT after PAYING in game money to repair the car. This game is not even worth the $0 to try it out, especially if you want to actually PLAY the GAME."
Despite the long wait times and having to spend virtual and real money on just about everything, the game has garnered decent reviews. Real Racing 3 features around 50 authentic racing cars and up to 900 different events to compete in. The graphics have been called stunning, and the game has been said to deliver a realistic, fast, and smooth racing experience on iOS devices like the iPad. Hopefully EA will decide to release a paid version where you don't have to wait or spend real money on booster packs and other upgrades.