Submitted by Fred Straker on
After hovering around $92 for most of last week, shares of Apple (NASDAQ: AAPL) dropped below $91 on Monday, two weeks after a 7-to-1 split. Anticipation surrounding two major upcoming products, the iWatch and iPhone 6 has resulted in a flurry of news and leaks.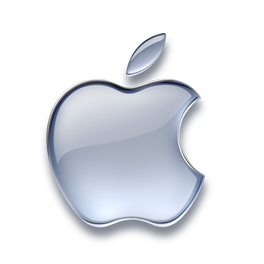 As the long-rumored iWatch gets closer to reality, reports have surfaced that Apple is working with star athletes to test the new device. While analysts have pointed to October as a likely release date, others claim the device might see delays due to FDA medical device certification.
Despite the FDA rumors, Reuters reported that Quanta Computer will begin iWatch production at a facility in Taiwan this July. Besides featuring wireless charging and up to 10 sensors, Apple's wearable device is expected to rely heavily on the iPhone for its functionality.
Speaking of the iPhone, new iPhone 6 mockups surfaced along with leaked display parts from the larger 5.5-inch model. The iPhone 6 is said to be ramping up for mass production, with Hon Hai and Pegatron hiring tens of thousands of people for the task. Hon Hai is expected to produce 70 percent of the total units manufactured.
In other news, on Wednesday Apple announced a
new 21.5-inch entry level iMac
starting at $1099. The model features a 1.4 GHz dual-core Intel Core i5 processor, Intel HD 5000 graphics, 8GB of memory and a 500GB hard drive. On Thursday, the company seeded iOS 8 beta 2 to developers, with several more betas expected before public release this fall. See the
complete changelog for details
on the latest version.
Last but not least, Amazon (NASDAQ: AMZN) announced the Fire Phone at a press event in Seattle. It remains to be seen how the 4.7-inch handset will stack up against the iPhone with consumers. The Fire Phone is packed with Amazon services such as Prime Music, and will begin shipping in July.