Since the iPhone 6 was first announced, mockups and purported photos of prototypes and cases have been popping up on a weekly basis. As the launch date nears, many of the rumored details and specs are becoming more certain and recent mockups reflect them. Two of the latest images come from Japanese site weekly.ascii.jp and Korean site Seeko.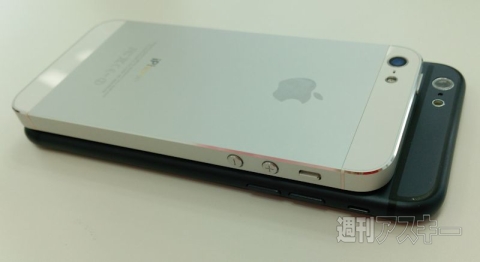 The photos from both sites show what appears to be the standard 4.7" model iPhone 6 (the iPhone 5 is 4"). They show a slimmer handset, which aligns with rumors that the iPhone 6 will be somewhere between 6.5 and 7.0 mm thick, as opposed to the current iPhone, which is 7.6 mm thick. They also show a slightly
narrower bezel, which will allow for a bigger screen.
One photo shows the top side of the phone, devoid of buttons and ports. There have been rumors from the beginning that Apple would be moving the Home button to the right side of the handset. A photo of the bottom shows a headphone port, microphone, speaker and charger port.
None of the photos support a recent rumor that the Apple logo on the back
may be illuminated
. The camera, flash, volume buttons and ring/vibrate controls appear pretty much unchanged.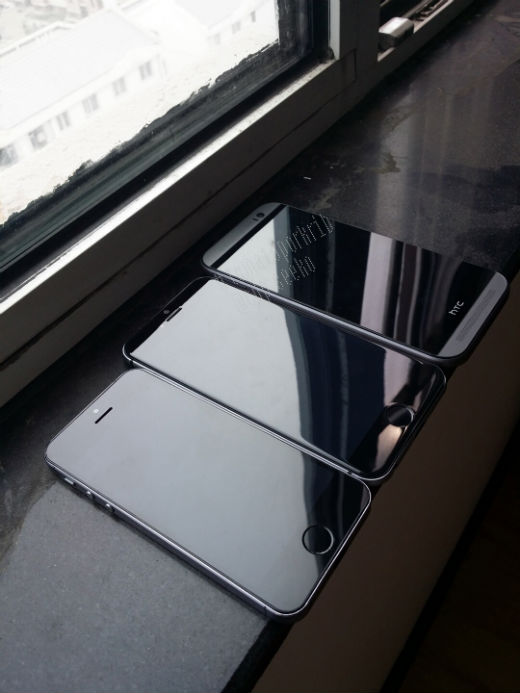 The photo above compares the iPhone 6 with the iPhone 5 and HTC One. You can see the significant size difference compared to the iPhone 5, but it is still slightly smaller than the 5" HTC handset.
The 4.7" iPhone 6 will likely launch in the latter half of September with iOS 8. Opinions vary over the launch date of the rumored 5.5" "phablet" model. Many think it will launch later in the year around the holidays, while others believe it will launch at the same time as the 4.7" model. The new phone will have a much faster quad-core A8 processor and 1 GB RAM. It is also rumored that it may be equipped with an NFC chip.