It is all but certain that the 4.7" iPhone 6 will launch this September, probably sometime in the second half of the month. iOS 8 will almost certainly debut on the iPhone 6, and Apple's iOS 8 page says "Coming this fall." This was also reiterated multiple times during the WWDC 2014 keynote presentation this past Monday. Additionally, Apple Store employees have had their vacation time restricted in late September, another indication that something big will take place at that time. Many analysts, including KGI Securities' Ming-Chi Kuo, have predicted a later launch date for the 5.5" phablet size iPhone 6 model, possibly around the holidays. A new rumor, however, suggests that it may come sooner than that.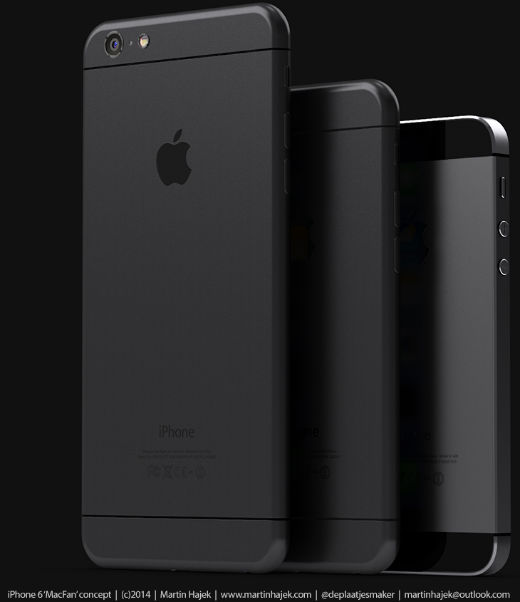 In a research note obtained by MacRumors, analyst Brian White of Cantor Fitzgerald writes that the larger iPhone 6 may very well launch at the same time as the 4.7" model. White believes this due to his experience at Computex Taipei (one of the largest tech shows in the world) this week:
Also at Computex, we noticed that a few vendors had already started work on accessories for the 5.5-inch iPhone 6 and the pieces were available at the show. Given the lack of data points in recent months around progress with the 5.5-inch iPhone 6 and growing skepticism in the media around a 2014 launch, we view this as a positive development. Based on today's research, we believe the timing of the 5.5-inch iPhone 6 launch appears to be in sync with our expectation around the unveiling (i.e., September) of the 4.7-inch iPhone 6.
Indeed, some leaked photos of phablet size iPhone cases have surfaced, and a recent report suggested that Foxconn will begin manufacturing 5.5" casings in August.
The iPhone 6 is expected to be powered by a quad-core A8 processor and have 1GB RAM. Many analysts also expect it to be equipped with an
NFC chip
, which will facilitate mobile payments. As for the form factor, it should have a narrower bezel and a slimmer, aluminum body. Another recent rumor suggests that it may have a
illuminated Apple logo
on the rear panel. We'll see in September, at least for the 4.7" model.