Submitted by Sammy Snyder on
Denny's Atari Remix is one of the of the oddest apps to hit the App Store in recent memory. At first I thought it was just a joke like WhatsApplebee's, but it is an actual game created by the restaurant chain Denny's. That's right, Denny's has teamed up with Atari to launch a collection of "diner-themed video games" for iOS devices.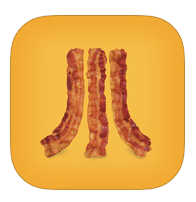 Denny's Atari Remix features three Atari classics re-imagined as breakfast. Hashteroids is Denny's spin on Asteroids where you control a ketchup bottle rocket while trying to blast "clumps of golden-brown potatoes before they destroy you". Centipup is based on the original Centipede, and Take-Out is like Breakout but with eggs and bacon instead of bricks. The app also features a button to open Denny's main app in the rare chance that you already have it installed on your device.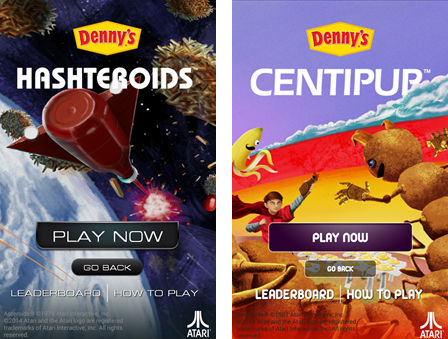 Perhaps the app was created to give drunk people something to do while they wait for their food instead of starting riots. Denny's Atari Remix is available for free on the App Store. The official description warns that the games are only available for a "limited time". I'm not sure if this means the app will eventually be pulled from the App Store, or if the featured games will be replaced by new ones at a later date. The app supports all devices running iOS 6.1 or later.
The
Dennny's
app is also available for free on the
App Store
. The app gives you access to Denny's menu and it features a store locator for those late night pancake cravings.