Submitted by Fred Straker on
The popular messaging app Snapchat has added a new location-based feature to enhance users' photography. Known as Geofilters, these custom borders, graphics and text packages can only be added to photos taken in specific locations. Snapchat explains that Geofilters have been developed for neighborhoods in New York and Los Angeles so far.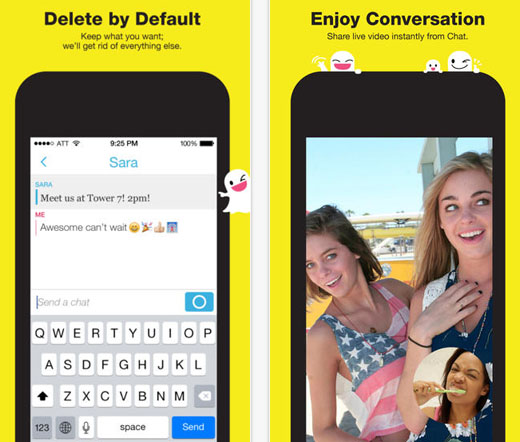 Snapchat does not store users' locations, but in order for the Geofilters to be available, Location Services must be enabled for the Snapchat app. The early focus on Los Angeles is not surprising, considering that Snapchat headquarters is located in the area. Various businesses and places such as Disneyland and the Venice neighborhood are showcased in the video below.
Geofilters can be enabled by turning on Settings -> Privacy -> Location Services -> Snapchat. To use Geofilters, snap a photo and swipe to the right directly on the picture preview. If a filter exists for your location, it will appear as an overlay on the photo. The company has not revealed whether additional Geofilters are in the works, or if the feature will someday offer additional filters for in-app purchase.
Snapchat users send over 700 million photos and videos every day, which self destruct after a specified time frame. While Snaps, Chats and Stories are deleted from Snapchat servers when they expire, recipients of a message can capture messages by
taking a screenshot on their device
.
Snapchat is free on iTunes and requires iOS 5.0 or later.