Submitted by Marshall Walker on
iOS and Android users can now manage their gift cards and request / send money using the Google Wallet app. Like loyalty cards, Google Wallet users can now digitally store their gift cards by scanning the card or manually typing its info into the app. Users can also check gift card balances from participating partners such as Toys R Us, and receive a reminder that they have a gift card for a certain retailer when they are near a brick and mortar location.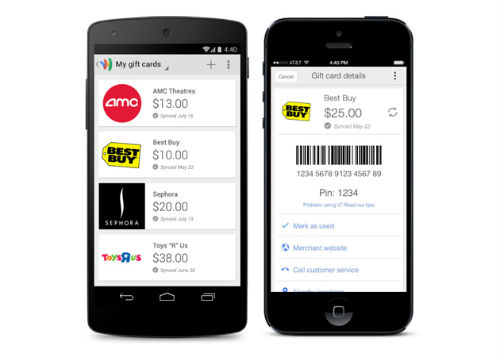 Google has also added the ability to request money from your contacts, and send them a "friendly" reminder in the form of a notification in case they forget to pay you the first time around. Users can send money through Google Wallet by using an attached debit card.
You can easily add your debit card or checking account by navigating to the settings section and typing in your debit card info or bank account routing number. You can then keep track of all your Google Wallet transactions in the "Transactions" setting of the app.
Google Wallet is available for free on the Apple App Store or Google Play. It supports all devices running iOS 6.0 or later.