Submitted by Marshall Walker on
Vine has become an important social justice tool now that it has cleaned up its image by eliminating porn. For example, the social video service has been one of the major weapons utilized by protesters in Ferguson, Mo. during the Mike Brown demonstrations. This is why it is important that Vine just updated its app to make it easier to share videos on social media. The Vine app offers users a quick way to shoot and upload videos, which is important for capturing unexpected events. To make things even easier, users can now import existing videos from their camera roll so they can share them with other Vine users. The new feature supports slow motion video and allows users to mix previously recorded videos together.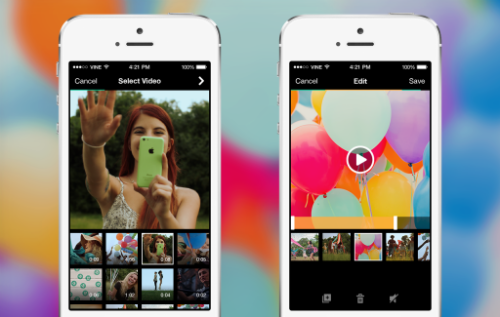 The Vine app has also been updated with new editing tools which can be found by tapping the scissors icon on the preview screen. From here users can mute audio and access the one-touch preview and undo button. Other new features include a new grid mode, focus lock, ghost mode and torch mode that allows you to shoot in low light situations. You can learn more about all the new features on the Vine blog.
Vine has started the official hashtag "VintageVine" for users to share any old dusty videos they've been storing on their camera rolls.
The new Vine features will be available on the iOS app starting today.
Vine
is free to download on the App Store. It supports all devices running iOS 6.0 or later.