Submitted by Fred Straker on
Once paired with the iPhone, Bluetooth devices are remembered for future use, even after they are disconnected. In some cases, a long list of Bluetooth devices can be confusing, especially if some are duplicates or will never be used again. Removing paired Bluetooth devices from the iPhone can solve this problem.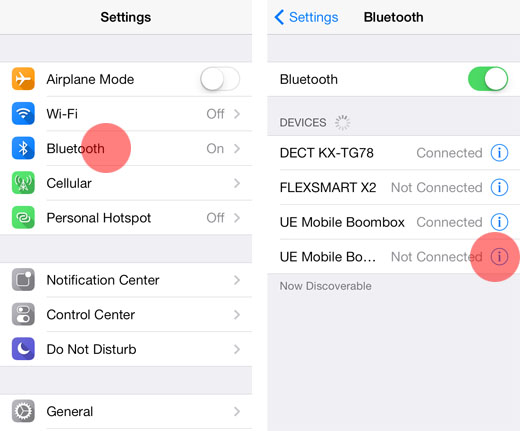 Once removed, a device will need to be re-paired from the beginning in order to be used again. To begin the process of removing a Bluetooth device from iOS 7, first navigate to Settings -> Bluetooth. Bluetooth must be switched ON for the list of paired devices to be displayed.
To remove a device, select the circular "i" icon to the right of the device name.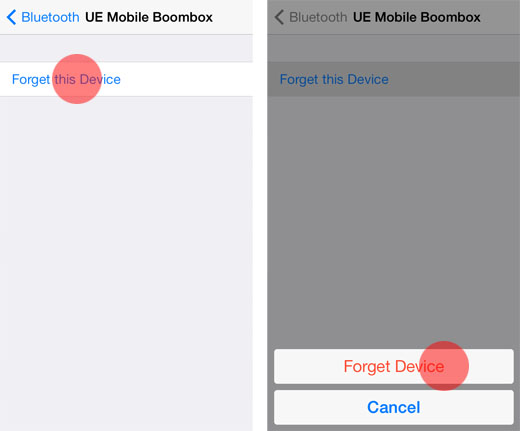 Touch Forget this Device -> Forget Device. The Bluetooth device will be removed from the list of paired devices.
Those with jailbroken iPhones may have trouble deleting Bluetooth devices in this manner, due to conflicts with installed tweaks. If a paired Bluetooth device refuses to disappear from the list, follow these steps on a jailbroken iPhone to force delete a paired Bluetooth device:
1. Turn off the iPhone and restart in Safe Mode. Check here for instructions on how to manually enter Safe Mode.
2. While in Safe Mode, follow the steps outlined above to remove Bluetooth devices.
3. After the Bluetooth devices have been deleted, reboot the iPhone normally.