Submitted by Fred Straker on
Older devices are no stranger to battery issues. As iPhones are charged and discharged, the battery will naturally lose some capacity over time. Apple has recognized that a range of iPhone 5 units with specific serial numbers can suddenly loose their charge.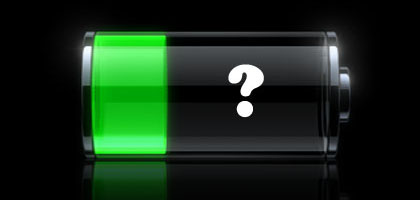 For those experiencing the problem with their iPhone 5, Apple has offered to replace the battery free of charge. Since a specific range of serial numbers is affected, the company has set up a web page that makes it possible to check your device for eligibility under the replacement program.
The problem only affects a "very small percentage" of iPhone 5 devices, which would need to be charged more frequently or suddenly experience shorter battery life. All of these units were sold between September 2012 and January 2013. If your iPhone 5 is in working order and shows signs of the battery issue, the serial number can be checked for eligibility at this Apple web site.

Should your device be eligible, a Genius Bar appointment at the Apple retail store must be scheduled, or you can go see the closest authorized Apple service provider. Apple recommends backing up the device to iTunes or iCloud before getting the battery replaced. Find my iPhone should be turned off, and the device should be wiped completely of all personal data.
Watch out if the affected iPhone 5 shows signs of damage. A cracked screen will get in the way of replacing the battery, which means a costly repair before the battery can be replaced for free. The program expires on March 1, 2015 or two years after the original purchase date of the affected iPhone 5. Last but not least, anyone who paid to have their iPhone 5 battery replaced and is eligible for the program can get a refund.