There weren't many notable Apple headlines last week, but one that stuck out was Apple's scheduling of an October 16th media event, to be held at the company's Cupertino campus Town Hall Auditorium.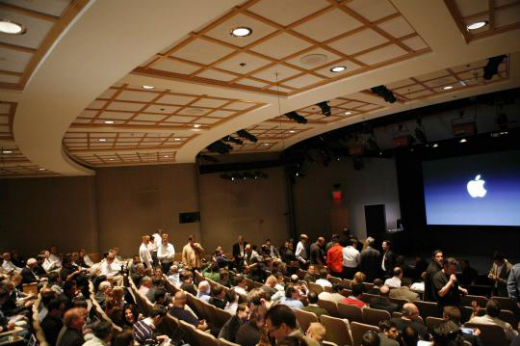 It is widely expected that the next generation iPad Air (iPad Air 2?) will be announced. It will almost certainly be powered by the A8 processor found in the iPhone 6 and 6 Plus, and it will likely have a Touch ID fingerprint sensor. Rumor has it that it will also be available in gold, like the new iPhones. Apple will also introduce a 27 inch Retina display iMac, and, though there has been little talk of it, possibly the next generation iPad mini. OS X Yosemite will likely launch on that Thursday as well.
Though the rumored iPad Pro isn't expected to debut at the event, a rumor surfaced last week that it will be powered by a souped up A8X processor. It likely needs the extra power to deal with the 12.9" screen it is expected to have.
While many people noticed the obvious iOS 8.0.1 bug that disrupted cellular data two weeks ago, not many noticed that iOS 8 also has a problem with Bluetooth car connections. More and more people have reported the bug over the past week however, and iOS 8.1 will likely address the problem. Apparently iPhones are able to connect with vehicles, but audio is not relaying.
Another
bug surfaced
last week, this one causing inappropriate apps to appear in App Store categories in which they don't belong. For example, dating apps were showing up in the Kids 5 & Under category.
It's Halloween season, so iPhone FAQ will be highlighting a Halloween themed app every week in October. This week's is Five Night's at Freddy's, in which you are the new night watchman at Freddy Fazbear's Pizza. The object, survive five nights of terror.