Submitted by Bob Bhatnagar on
Reachability has come to the latest iPhones, to help make the entire display usable with one hand. This is not only a feature limited to iOS 8; Reachability can only be activated on the iPhone 6 and iPhone 6 Plus. The jailbreak tweak Reachability7 removes this restriction.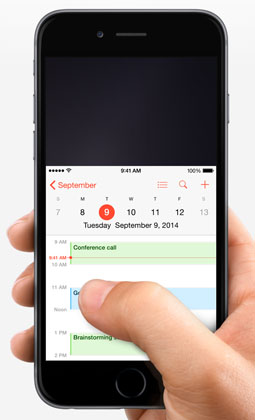 Enabling Reachability on older devices running iOS 7 means installing the tweak and configuring it to work with an Activator gesture. Normally, Reachability would be activated by lightly double tapping the Touch ID button.
When the Activator action is invoked, the entire display will move downward to make it easier to reach the top of the home screen or app interface. Custom settings mean that users can even choose how far they want Reachability7 to move the top of the screen down. While the displays on older iOS devices aren't as large as the iPhone 6, some might find that Reachability7 makes iOS 7 easier to use with one hand.
Reachability7 is available from the BigBoss repository on Cydia for free. Jailbreak iOS 7.1.x with Pangu to start customizing iOS. Check here for instructions on how to jailbreak iOS 7.0.x with evasi0n 7. You can also find out how to purchase and install Cydia tweaks with this guide.