How do I use the timer in the Camera app in iOS 8?
The timer is one of several long awaited and much welcomed additions to the Camera app in iOS 8. Obviously this is needed if you want to include yourself in a photo, but it also comes in handy in low light situations when using a tripod, where tapping the shutter button could result in camera shake.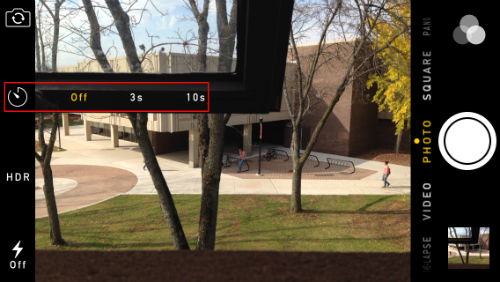 To set your camera timer, simply tap on the clock icon, which will be the third icon at the top of the screen in portrait mode, or the second icon down the left side in landscape mode. Once you tap on that you will have the option to set an three or ten second timer. Choose your timer then set up your shot. Once you tap the shutter button a countdown begins and the photo is taken at the end of it.