Submitted by Sammy Snyder on
The jokes about the Robertson family releasing a Duck Dynasty tower defense game for iOS devices write themselves, but what's really weird is that the game, which has been available for a couple of days now, only has one review on the App Store. This is kind of shocking for a popular television show that's been surrounded in so much controversy lately. If you like religious bigots and tower defense games then you may want to check it out. Duck Commander: Duck Defense is now available on the App Store for for $1.99.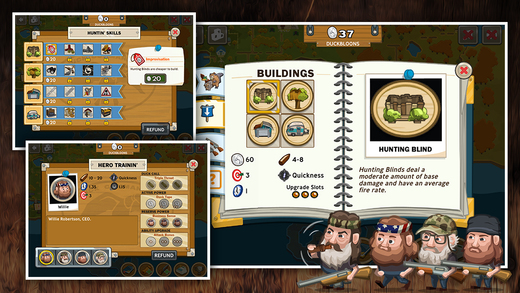 Ironhide Game Studio announced this week that Kingdom Rush Origins will be released to mobile devices on November 20, 2014, and SEGA is releasing the real-time strategy game Chain Chronicle worldwide on December 8th. You can see trailers for both upcoming games in the trailer section at the bottom of this post.
Here are this week's games, apps and jailbreak tweaks released to the App Store and Cydia through 11/09/14 to 11/15/14. Apple's Free App of the Week is Monster Dash. The game will be free on the Apple App Store until 11/20/14. Also don't forget to follow us on Twitter and Facebook so you never miss a new App Store or Cydia release.
XCOM: Enemy Within: $12.99 for the iPod touch, iPhone and iPad (Requires iOS 7.0 or later) Rated 17+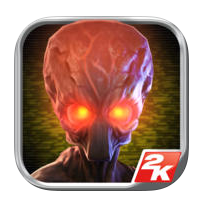 Enemy Within
was originally an expansion to
XCOM: Enemy Unknown
but now it has been released as a standalone app for iOS devices.
Within
features the same turn-based strategy game mechanics as the original but comes with all new content like new soldier abilities, new weapons and so on. Basically, if you loved the original and are willing to spend more than $10 on a mobile app then you've probably already downloaded the game.
Space Expedition: Classic Adventure: $2.99 for the iPod touch, iPhone and iPad (Requires iOS 4.1 or later) Rated 9+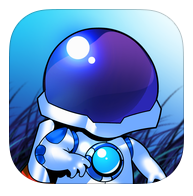 Space Expedition was released to the App Store with very little fanfare, but it is now catching the attention of mobile gamers and gaming websites. The developer describes it as a "fascinating old school platform game with a colorful mixture of gameplay genres," and Touch Arcade likens it to Metroidvania. Players must explore and collect items as they try to discover what happened on a space station. The game also features shooter and quest elements, plus the ability to fly jet packs and spaceships. You can watch the trailer below.
Groupon Getaways: Free for the iPod touch, iPhone and iPad (Requires iOS 7.0 or later) Rated 4+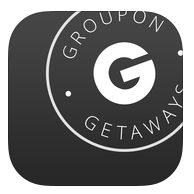 Groupon has released a new app specifically for hotels and travel deals. The app promises to deliver low rates on nicer hotels and allows users to earn 5% back in Groupon Bucks on select stays.
Type Nine: $0.99 for the iPod touch, iPhone and iPad (Requires iOS 8.0 or later) Rated 4+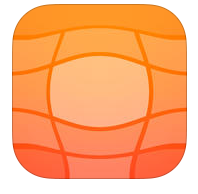 This third-party keyboard features bigger keys for those who have trouble typing on the stock iOS keyboard. The keyboard also eliminates auto-complete, suggests multiple languages at the same time and allows you to easily input new words into your personal dictionary.
Muffin Quest: Free for the iPod touch, iPhone and iPad (Requires iOS 4.3 or later) Rated 4+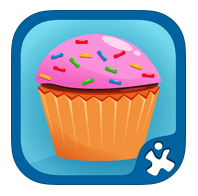 Match pastries and defeat the evil Gingerbread Man in this match-three puzzle quest. Promises frequent content updates and an easy learning curve.
More App Store Releases *The listed prices are launch prices and are subject to change.
- Agent, Run!: Free (Universal) Side-scrolling endless runner inspired by James Bond
- How to read thoughts: $1.99 (Universal) Learn how to read body language
- Airline Director: $2.99 (Universal) Airline management game
- Assassin's Creed Unity Companion: Free (Universal) Official companion app for Assassin's Creed Unity
- Dash API Docs: $9.99 (Universal) Instant search and offline access to any API documentation you may need
- Annoying Cab: Free (Universal) Text the answer as fast as you can for the annoying taxi driver, or he will kick you out
- Arc & Ani - The Crystal Clearing: Free (Universal) Tilt your iOS device to run around with Arc and to use his abilities
- Billy's Goat: Free (Universal) Help Billy Bob rescue his goat from being the king's dinner
- Blitz Racing: Free (Universal) Racing and shooting game
- CONNECT 4 Quads: Free (Universal) HASBRO's official Connect 4 game for iOS devices
- Crystal Siege HD: $6.49 (iPad) Tower defense / RPG game for the iPad
- Cubez: Free (Universal) Avoid red cubes and try to catch the green cube
- Endless Doves: Free (Universal) Free version of the 8 bit Doves title from Nitrome
- Fantasy Solitaire: $0.99 (Universal) Solitaire with a fantasy twist
- Flyhunter Origins: $2.99 (Universal) Play as Zak - a bumbling alien spaceship Janitor and wannabe Flyhunter
- FRAMED: $4.99 (Universal) Narrative puzzle game here you re-arrange panels of animated comic book to change the outcome of the story
- Gem Racers: $1.99 (Universal) Abstract arcade-style racer with randomly generated tracks
- Generation Ship: Free (Universal) Manage one of three spaceships with the last humans on board
- Golfinity: Free (Universal) An endless free gold game
- I Love Pasta: Free (Universal) Run your own upscale pasta restaurant (I can't tell if it is a time management or RPG game or both)
- Jumpkin: Free (Universal) Jump your way to the top of the tower as a pumpkin
- Max Dash: Free (Universal) Endless runner starring Max and Leena from previous Unilever titles
- Zombie Virus: Free (Universal) Play as an evil scientist who is trying to destroy the world with his own zombie virus
- Zombie Objective: Free (Universal) Zombie first-person shooter
- Stickman Ice Hockey: $0.99 (Universal) Stickman hockey with several season modes
- Space Customs: $1.99 (Universal) ???
- Greedy Dragon: Free (Universal) Eat sheep as a dragon
New Cydia Tweaks
- LockGlyph (Free) Add Apple Pay animation to Lock screen
- DoubleCheck (Free) Stops you from texting the wrong person
- Disable Frequently Visited Sites (Free) Eliminates frequently visited sites on Safari
- betterFiveIconDock (Free) Add 5 icons to iPhone 6 or 6 Plus dock
- LocationFaker8 ($2.99) Spoof your location
- Asos ($0.99) Add a passcode or Touch ID verification on individual apps
- AdBlocker 2 ($2.19) has been updated with iOS 8 support
- CallBar ($3.99) has been updated with iOS 8 and iPhone 6 support
New iOS 8 Widgets
- Overglide: $0.99 (Universal) Pilot a paper airplane around obstacles from your Lock screen
- SNOWidget: Free (Universal) Countdown to Christmas on your Today screen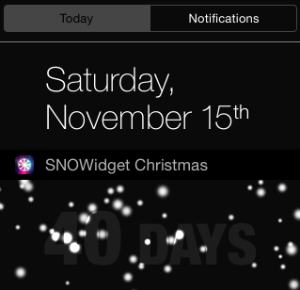 Noteworthy App Updates
- Reckless Racing 3 Version 1.0.4 adds Metal support, classic tracks from Reckless Racing 1, a new cup and more arcade events.
- Super Stickman Golf Version 2.0 adds iOS 8 support.
- VSCO Cam Version 4.0 adds iPad support, sync functionality and more...
Game Trailers / Previews
Kingdom Rush Origins Trailer
Chain Chronicle
The trailer was made private for some reason.
Space Expedition Trailer
Agent, Run! Trailer
Tales from the Borderlands: A Telltale Games Series - Welcome Back to Pandora (Again) Trailer