Submitted by Bob Bhatnagar on
There are many ways to add icons to the iOS 8 dock, but the tweak betterFiveIconDock keeps things simple. The iPhone 6 and iPhone 6 Plus have more spacious displays, so this tweak takes advantage of the extra room on these two devices.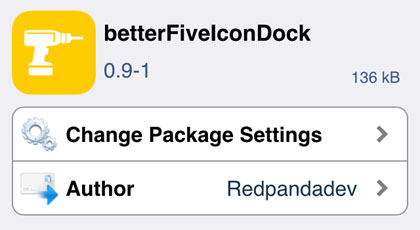 Once installed, a fifth app icon can be dragged and added directly to the dock. Going back to four icons means simply dragging the extra icon back onto the main home screen. The best part is what happens when the iPhone 6 Plus is rotated into landscape mode.
As you would expect, betterFiveIconDock rotates all five dock icons with proper spacing. With this tweak installed, iPhone 6 and iPhone 6 Plus users can optimize dock space in a way that looks and feels just like stock iOS 8.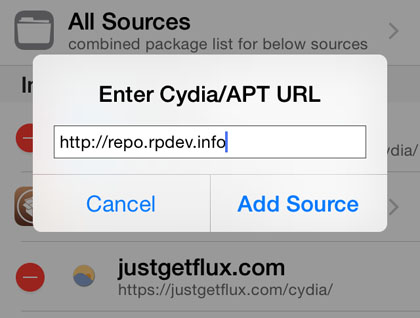 Installing betterFiveIconDock requires adding the repository repo.rpdev.info to Cydia. Check here for instructions on adding a new repo/source to Cydia.
betterFiveIconDock is available from repo.rpdev.info on Cydia for free. To start customizing iOS,
click here for instructions on how to jailbreak iOS 8.1 with Pangu
. Those with older firmware can check
here for details on jailbreaking iOS 7.0 with evasi0n 7
. The
previous release of Pangu will jailbreak devices running iOS 7.1
. Find out
how to purchase and install Cydia tweaks with this guide
.
For more tweaks and jailbreak news follow us on Twitter and Facebook.