How do I get rid of the face bubbles in my App Switcher on the iPhone?
If the Recent Contacts in your App Switcher are giving you flashbacks to the awful Facebook Chat Heads, or you just hate staring at the faces of your friends and family, here's how you can banish them for good: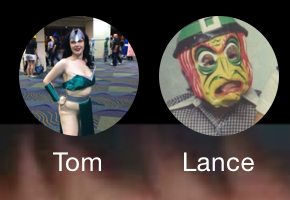 1. Navigate to Settings > Mail, Contacts, Calendars
2. Tap the "Show In App Switcher" panel
3. Tap the "Recents" slider to Off / White
This will get rid of those little face bubbles haunting your iPhone.