Submitted by Marshall Walker on
Call out sick and cancel your holiday plans because Five Nights at Freddy's 2 and Kingdom Rush Origins are both available on the App Store starting today. These are two of the most anticipated mobile game sequels of the year and they're already burning up the Apple app charts. Five Nights at Freddy's 2 is already the number 2 game behind its predecessor on the Top Paid iPhone chart, while Kingdom Rush Origins has just cracked the top 10 at number 9.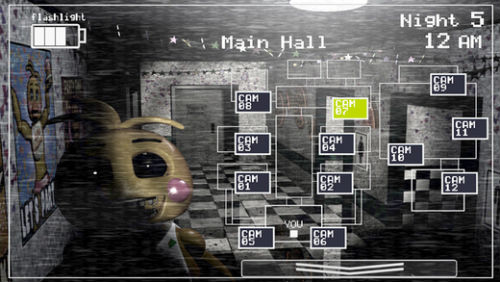 In Five Nights at Freddy's 2, players must return to Freddy Fazbear's Pizza as the night watchman to babysit the old animatronic characters such as Freddy Fazbear and his new friends who are equipped with the latest in facial recognition technology. This time management has supplied you with your own Freddy Fazbear head, instead of security doors, to trick the animatronic characters and keep you safe.
Five Nights at Freddy's is available on the App Store for only $2.99. The goal of the game is to survive until the morning without being killed by the animatronic characters who creeping around in the middle of the night. You do this by watching security cameras and wearing your Freddy Fazbear head when they accidentally enter your office. You can read my review of the original Five Nights at Freddy's here.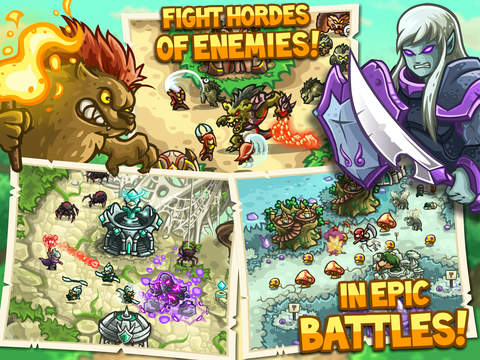 Kingdom Rush Origins is the prequel the popular tower defense series from Ironhide Game Studios. The goal of the game is to use various towers and magical spells to stop waves of Gnolls and other mystical creatures from invading your lands. Origins features all new towers, enemies, heroes, and the most Easter eggs and achievements in any of the three Kingdom Rush titles. It is also a must buy for any tower defense fans.
Kingdom Rush Origins
is available for
$2.99 on the iPhone
and for
$4.99 for the HD iPad version
.