Submitted by Anders Batten on
Depending on where you live prepared food delivery can be limited to cuisine such as Chinese or pizza, but with the new Caviar app for iOS devices you can now get dishes from your favorite local restaurants delivered right to your door. The app allows users to browse photos from a wide variety of local restaurants like your neighborhood greasy spoon or upscale establishments. Users can then place orders for food delivery from places that normally wouldn't offer such services and track their order to their door.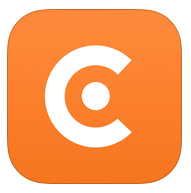 The app is free to download, but Caviar charges a $4.99 delivery fee, according to its website. You will also be charged 18 percent for gratuity and have to agree to the TOS which uses cookies to collect information.
The app is simple to use. First you will need to allow Caviar to access your location data and sign up for a free account. After this is complete you will then be able to browse participating restaurants in your area. To order, select a restaurant and just tap the food items you want delivered then hit "Add to Cart". You can check out on the main page by tapping the "View Cart" button. Tap the "Add Card" to enter the credit card you want to use to pay for your items. You can also add instructions for your order on the check out screen. Delivery times are listed at the top of each restaurant's individual menu page and you can cancel your order within 15 minutes of placing it.
The Caviar app is available now on the App Store. It supports all devices running iOS 7.0 or later. Caviar only services Boston, Chicago, Los Angeles, Manhattan, Brooklyn, Philadelphia, the San Francisco bay area, Seattle, and Washington DC.