Fox Sports has announced that it will be live-streaming Super Bowl XLVIII and all of the NFC playoff games online, though according to Variety, only the Super Bowl will be available for free. iOS users will be able to stream the game with the FOX Sports GO app.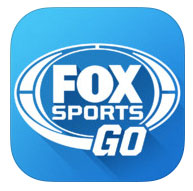 Coverage of Super Bowl XLVIII, which is being played at Met Life Stadium in East Rutherford, NJ, will begin at 6:30 PM EST on Sunday February 2nd. The broadcast will include the half time show featuring Bruno Mars, and will be freely available at
foxsportsgo.com and on their mobile app. The FOX Sports GO mobile app is available at the App Store for free and requires iOS 5 or better. It is compatible with the iPhone, iPad and iPod but is optimized for the iPhone 5.
Though the Super Bowl will be free for everyone, Fox's NFC playoff games will be available in a "TV Everywhere" model, which will require authentication with one of several pay-TV partners including Comcast, Cablevision and AT&T U-verse among others. The NFC playoffs will include San Francisco at Green Bay in a wild card game on Sunday January 5th at 4:40 EST, the divisional round games at Seattle and Carolina on January 11th and 12th, and the NFC Championship game on January 19th. The Eagles Saints wild card game will be live-streamed by NBC on January 4th at 8:10 PM EST.