Apple shares (NASDAQ: AAPL) continued to slip last week, closing at $109.73, almost ten dollars below the all time high close of $119 on the day before Thanksgiving. In fact, the share price has dropped about 8% since then. There is no clear reason as to why this is happening, as profits have certainly not slowed, holiday sales are in full swing, and the Apple Watch is just around the corner. Perhaps some investors just want to cash in on some of the big earnings Apple has seen in 2014. Analysts aren't panicking and neither should you.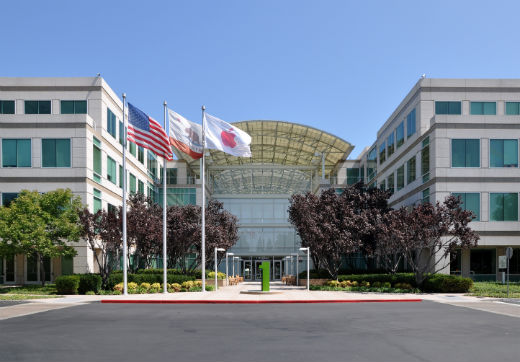 One of Apple's new products that could be a boon for business is its joint venture with IBM, MobileFirst for iOS. The two companies announced the first generation of MobileFirst apps last Wednesday. The project aims to attract enterprise clients with industry specific applications specifically made for iOS devices. As part of the agreement, IBM will sell both iPhones and iPads to clients.
Although it isn't clear whether it will be using a MobileFirst solution, United Airlines announced last Wednesday that it will equip more than 23,000 of its flight attendants with iPhone 6 Plus handsets. Crew members will handle on board retail transactions with their iPhones, as well as access corporate email and intranet. The airline plans to distribute the phones some time in the second quarter.
A rumor from Korea's ETNews claims that Samsung started production on Apple's new A9 chip last week, despite recent disputes between the two companies. Taiwan's TSMC is apparently vying for the contract as well. Whatever the case may be, it's good to see Apple already working on the next generation processor.
Though its adoption rate is a bit slower than that of iOS 7 this time last year,
about 63% of iOS devices are running iOS 8
currently. 33% are running iOS 7 and the remaining 4% are running something earlier.
Two more banking institutions joined the list last week when Apple announced Apple Pay support for Fremont Bank and the National Institutes of Health Federal Credit Union.
Japan's Prime Minister Abe Shinzo announced last week that Apple (and it was confirmed by the company) will be opening a "cutting edge R&D" technical center in Yokohama. The center will create several dozen jobs.
Canada's Competition Bureau announced last Thursday that Apple is under investigation for using "anti-competitive clauses in contracts with domestic wireless carriers." The Bureau says it hasn't found any evidence of wrongdoing so far, but it has sought a court order to obtain records from Apple's Canadian arm.