After regaining some ground during Christmas week, Apple (NASDAQ: AAPL) stock slipped again last week. The share price opened Monday at $113.91 and closed the week on Friday at $109.33. Prices fell again today, closing at $106.25. There doesn't seem to be anything in particular to warrant the recent drops. iPhone 6 demand is higher than ever and this should be a record breaking quarter, billionaire investor Carl Icahn still thinks Apple shares are dramatically undervalued and the Apple Watch launch is just around the corner.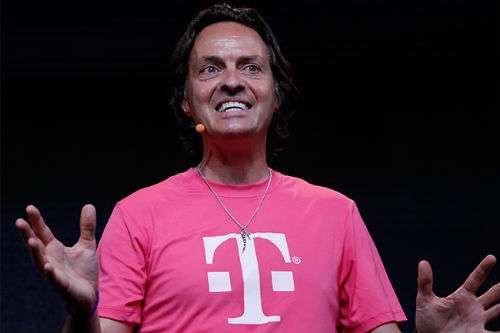 Aside from Apple, T-Mobile CEO John Legere has high expectations for the Apple Watch. In fact, in a blog post last week, he wrote that the "Apple Watch will mark the tipping point when wearables go from niche to mainstream," and that the wearable market would go from $1 billion to $20 billion in the next few years. He also believes phablet sales will be up 50% in 2015.
Analytics firm Flurry released data last week that revealed that device activations over the holiday period were dominated by Apple. According to Flurry, 51% of devices activated from December 19th - 25th had the Cupertino giant's logo on them.
More good news came from Nielsen SoundScan's data, making the Beats Music streaming service acquisition look pretty savvy. The data tracking system's year end statistics showed a big trend toward streaming music rather than purchasing albums and songs. Audio streams were up from 106 billion in 2013 to 164 billion in 2015, a 54% increase. Album and song purchases fell 9% and 12% respectively.
A
class action lawsuit
was filed against Apple last week by plaintiffs alleging that Apple failed to disclose how much storage iOS 8 uses and misled consumers about how much storage would be available on their devices. The suit claims that Apple did this intentionally in order to market iCloud storage
New York City, in an attempt to update its archaic parking ticket payment system, is considering Apple Pay as a possible solution. Ticket victims would potentially be able to scan their tickets and pay them instantly. Apparently PayPal and Bitcoin are in the running too.