Apple's (NASDAQ: AAPL) mobile payment system, Apple Pay, is off to a tremendous start just months after launch. Numerous U.S. retailers and financial institutions have jumped onboard and Apple Pay has already gained more traction than rivals' e-wallets, including Google Wallet, which launched over three years ago. Apple is now looking for Apple Pay support across the pond.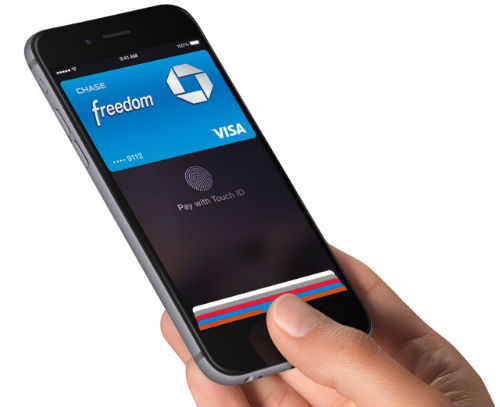 According to The Telegraph, Apple is currently in talks with several major British banks over its "wave and pay" service. Although all the major banks realize it would be foolish not to participate, there are some points of contention in the negotiations. At least one unnamed institution is concerned with the amount of personal data Apple intends to collect.
The banks will undoubtedly come around, considering Apple Pay's early success. Even though it is limited to iPhone 6 and iPhone 6 Plus owners, Apple Pay still managed to account for one percent of all digital payments in the U.S. in its first full month of existence. With iPhone 6 demand at its strongest yet, and the full expectation of every future Apple device to support Apple Pay, including the highly anticipated Apple Watch which is set to debut in early 2015, that number can only go up.