Submitted by Anders Batten on
Evernote released its own document scanning app for iOS devices a few days after Neat and its NeatConnect cloud scanner made an appearance on Celebrity Apprentice. Evernote Scannable offers the same service as the Neat app without the additional cloud service. The Evernote app promises to "move paper forward" by allowing users to use their iPhone or iPad's camera to easily scan contracts, receipts, business cards and so on.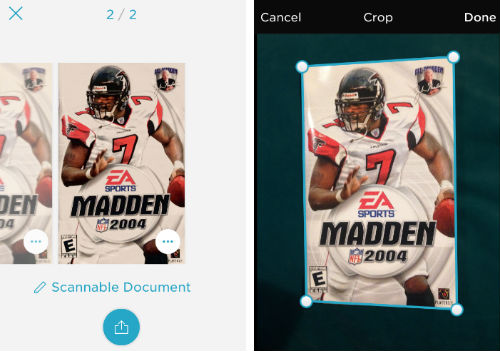 Users of Evernote Scannable can simply point their device's camera at any document and the app will scan it for them. The app will then automatically cleanup your document so it is clear and easy to read. You can also manually scan your own documents and rotate and crop them as you see fit. Once your documents are all scanned you can digitally file them away, add them to your Evernote app, or share them via email, Facebook and so on.
Like Neat. Evernote also has its own physical scanner for sale. The ScanSnap Evernote scanner is available at Evernote.com. The scanner supports both the Evernote and Evernote Scannable apps.
Evernote Scannable is available on the App Store for free. It supports all devices running iOS 8.0 or later.