Submitted by Fred Straker on
The official Outlook email client has arrived on iOS. This all-in-one free app provides access to Microsoft Exchange, Office 365, Outlook.com, iCloud, Gmail and Yahoo Mail. Calendar and attachment access is fully integrated, with easy access to Microsoft OneDrive, Dropbox and other accounts.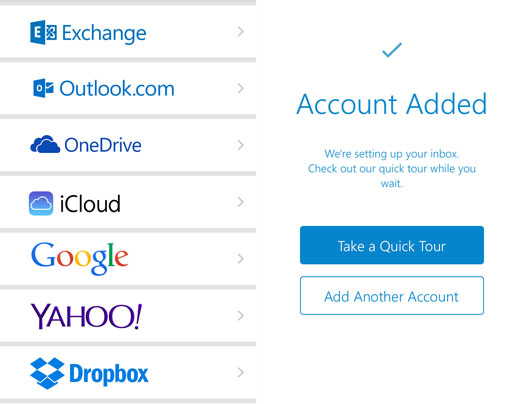 Microsoft Outlook is based heavily on the former Acompli app, which the company acquired in December. Like Acompli, Outlook promises to unify calendar, contacts and attachments with email to improve mobile productivity. To top it off, Quick Filters and recent contacts make it easy to search for emails, meetings and files.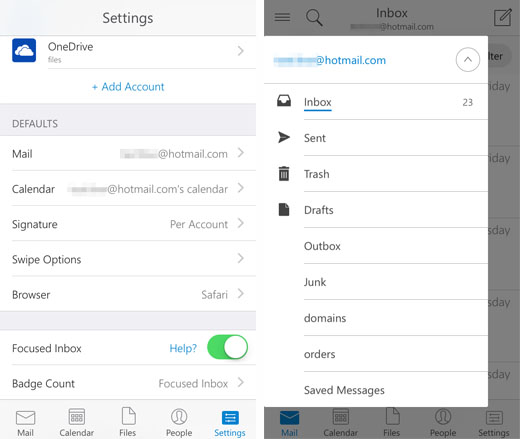 Inbox management features a Focused section, which automatically brings the most important emails to the top. Swiping will delete, archive or even schedule a message to return to the inbox at a later time. This is great for postponing an email, without forgetting about it entirely.
Appointment reminder notifications, and sharing meeting times are just two of the built-in calendar functions. When it comes to attachments, large files can be emailed directly from OneDrive or Dropbox without downloading them to the iPhone. Opening the File menu lists recent attachments from around the app.
Microsoft Outlook can be found on iTunes for free. Version 1.0.0 clocks 22.5 MB and requires iOS 8.0 or later. The app has been optimized for the iPhone 6, iPhone 6 Plus and the iPad.