Apple (NASDAQ: AAPL) share prices rose slightly over the course of last week. They opened Monday at $118.06 and closed Friday at $118.93. They also hit an all time high of $120.51 on Wednesday. Of note this week, all shareholders of record as of today (2/9/15) will receive a dividend of $0.47 per share, payable this Thursday, February 12. The dividend payout will be a record $2.8 billion.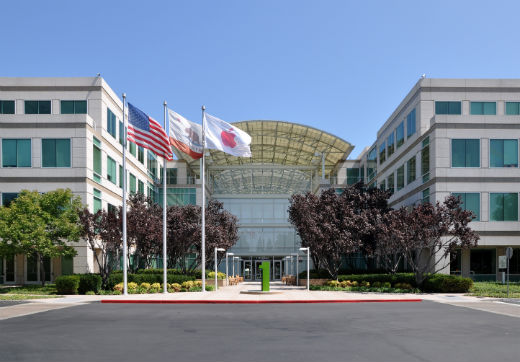 Other notable items last week:
Data released by Kanter Worldpanel last Wednesday showed that iOS devices edged out Android devices in sales by .1% in the fourth quarter (47.7% to 47.6%). This is the first time since the fourth quarter of 2012 that iOS has held more market share than Android.
Due to the higher price commanded by the iPhone 6 Plus and the higher capacity models of both handsets, the average iPhone price is now $687 a whopping 2.7 times the $254 average price of an Android device.
In a filing with the SEC on Monday, Apple revealed that it is preparing to
sell $5 billion in new debt
. In the past the company has sold bonds to cover stock buy backs, which is what it will likely do this time. Goldman Sachs and Deutsche Bank will manage the sale.
According to Reuters, 14 of 23 top hospitals that it interviewed have pilot programs using HealthKit as a way for physicians to monitor chronically ill patients. The hope is that, by doing so, acute situations that would result in costly hospital admissions can be avoided. If this proves successful it would be a huge feather in HealthKit's cap, considering the push to reduce unsustainable healthcare costs.
Apple will rely on Samsung to manufacture the A9 chips for its next generation of iOS devices. While production of the A8 chip was split between Samsung and Taiwan Semiconductor Manufacturing Co. and Apple intended to rely more heavily on TSM, Samsung has improved its technology and now can produce 14 nanometer transistors for its chips, while TSM's are 20 nm.
According to re/code, Apple is in talks with TV content providers, possibly aiming to allow Apple to sell content over the web and bypass cable/satellite providers. Perhaps this is why we haven't seen an Apple TV refresh in so long.
Last Tuesday, Apple announced another 16 Apple Pay partners, bringing the total to over 60 financial institutions. Among the newcomers were BBVA Compass and Fifth Third, both of which rank among the nation's top 50 largest banks.
Esteemed KGI Securities analyst Ming-Chi Kuo, in a note to investors last week, said he believed Apple would be hard pressed to sell 45 million iPads in 2015, despite the possible addition of a 12.9" iPad Pro sometime early in the year. This would be a 30% year-over-year decline, and the sharpest drop off in its five year history.