How do I erase an iOS device with Find My iPhone?
The Find My iPhone feature in iCloud makes it possible to remotely delete a lost or inaccessible iOS device. If Find My iPhone is enabled on the target device, it can be erased with iCloud.
Follow these steps to wipe the iPhone remotely: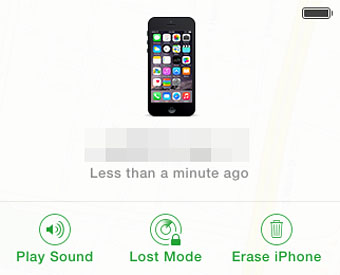 1. Open iCloud (www.icloud.com) from a web browser.
2. Sign in using your Apple ID.
3. Click Find My iPhone.
4. Select the All Devices menu at the top of the browser window.
5. Choose the device to be erased.
6. Click the trash can button marked Erase iPhone (pictured above).
The device will be wiped clean, and can be restored to the latest backup using the iOS Setup Assistant.