Submitted by Frank Macey on
Apple has been awarded a patent for a head-mounted virtual reality (VR) apparatus that would connect with an iPhone or iPod. After sliding into a cavity on the apparatus, the iOS device provides the display and processing capabilities for VR interaction. The unit detailed in the patent resembles a large pair of glasses with EarPods.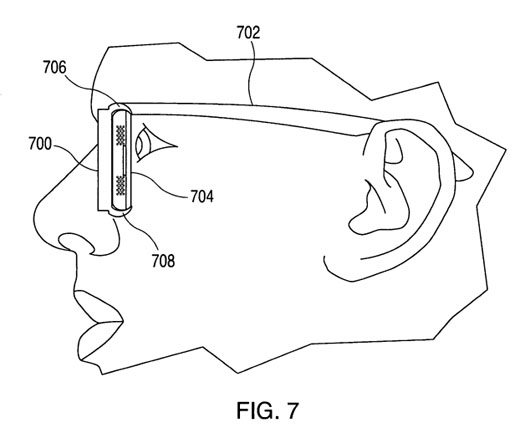 Apple's concept is similar to the Samsung Gear VR and the Hasbro MY3D accessory. Both accessories accept a smartphone and deliver visually immersive VR or 3D experiences and games using the built in display and accelerometer.
The Apple concept uses a remote control, which looks much like an Apple TV remote for additional input. Another interesting feature would make it possible for the iPhone camera to be used as part of the VR program, or for augmented reality software. While there are buttons on the apparatus, the patent mentions that voice commands would also be an option.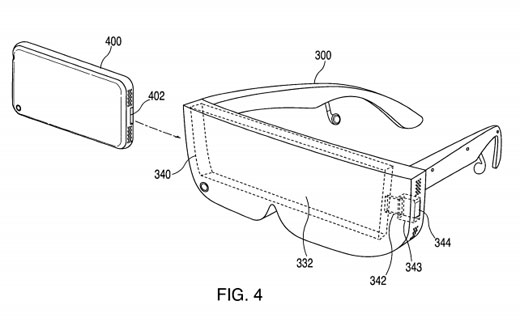 Of course, like many Apple patents this concept may never see mass production. Then again, as technologies such as the
Oculus Rift
hit the market, it's possible Apple will want a piece of the action.